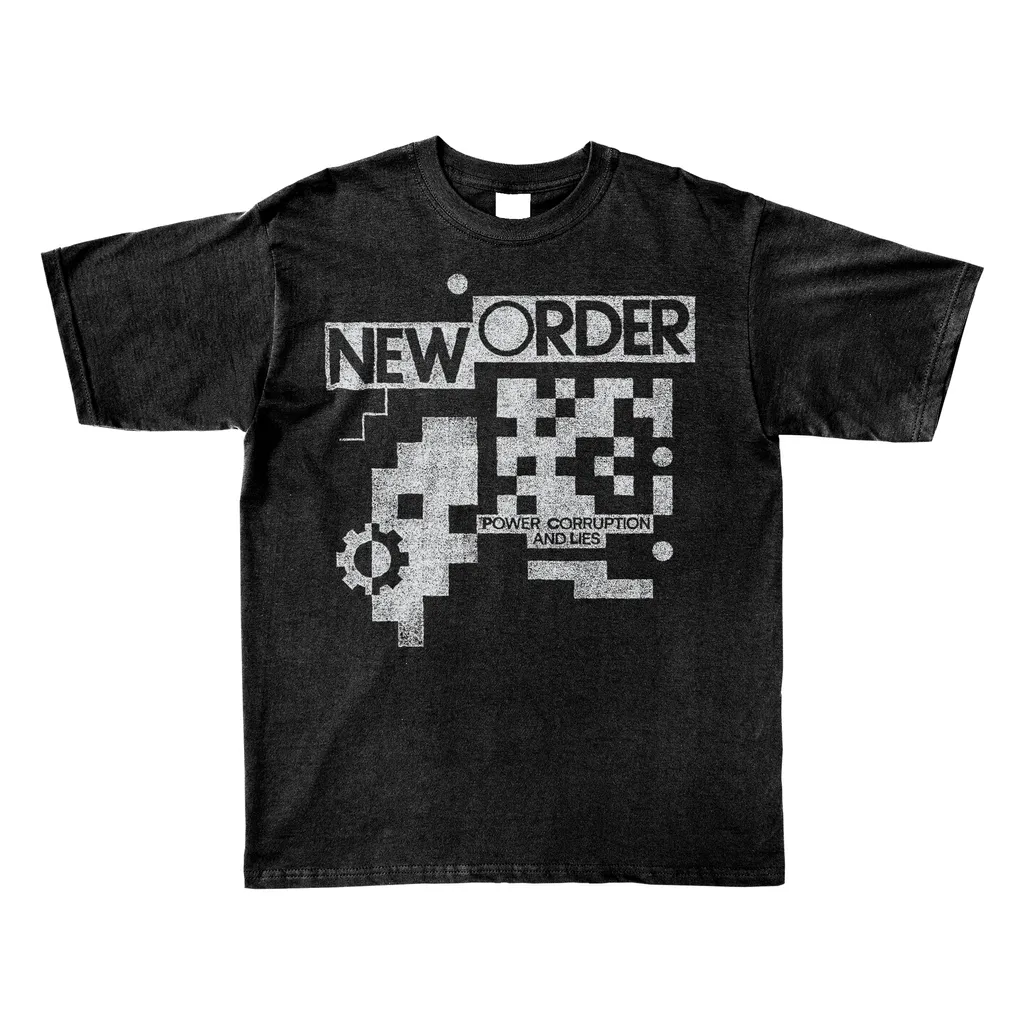 New Order "POWER CORRUPTION AND LIES" bootleg tshirt design by After Komma inspired from the history background of New Order. Screen printed by Bogus Merchandise.

" This artwork was inspired from the research and reading about Peter Saville's monumental, iconic cover for New Order's "Movement". The cover was largely inspired by the work of Italian artist, Fortunato Depero especially for the debut single "Procession" was directly lifted from one of Depero cover design of "The Bolted Book" ( avant-garde typography and Italian Futurism from 1927) I personally taking both of history between both great artist as an inspiration for this artwork and making it more identical to the band itself " - After Komma

@afterkomma

These are pre-order item. Screen printed on Gildan Hammer tee, MYR 50 not including shipping.